Looking for a Special Effects Service in your area? Give us a call at (407) 648-1867.
Orlando Special Effects is based in Orlando, Florida USA. We travel to wherever needed to create awesome Special Effects.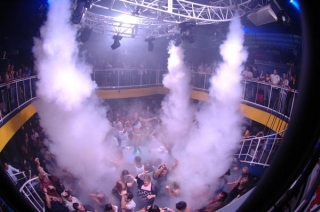 Orlando Special Effects is a full-service special effects company around the country and your best source for Indoor/Outdoor Fireworks and Pyrotechnics, CO2 and LN2 (cryogenic) Fog Effects, Flame and Fire Effects, Confetti and Streamers.
Orlando Special Effects has been providing the Entertainment Industry with custom high-quality Special Effects for over fifteen years. We are a service oriented company with hundreds of satisfied customers ranging from small private functions to large permanently installed effects systems.
Our special effects have been utilized for many different events that include live Corporate Functions, Major Motion Pictures and Family Entertainment Centers, Theme Parks, Haunted Attractions, Circuses, Sporting Events, Re-enactments, Stunt Shows, Weddings, Battlefield Simulation and Training.
If you would like to contact via email please visit our "Contact Form"
---
WE CAN SERVICE YOUR SPECIAL EFFECTS LOCATION
Special Effects Services, Fireworks, Indoor Pyrotechnics, Fog and Cryogenics, Flame & Fire FX